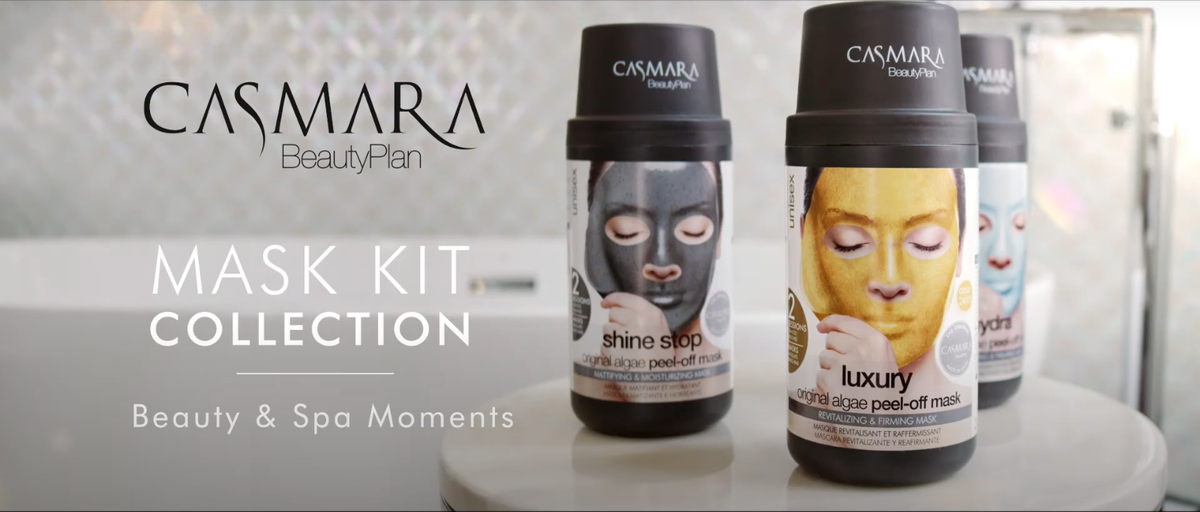 Choose the best face mask according to your needs
Face masks are part of our weekly beauty ritual, and it's not surprising, since they deliver benefits from the first use. But do you know which type of mask to choose? Anti-wrinkle, detoxifying, moisturizing, the options are endless. Let's begin by getting to know them and then you decide!
Face masks: what are they?
Face masks are a cosmetic product that is applied when needed to complement the daily beauty ritual.
We often forget to use face masks and the truth is that they have many benefits for the skin.
They are usually applied once or twice a week and their benefits are truly effective, especially if you choose one that contains the necessary active ingredients to help improve your skin and one that is the most suitable for your needs.
Types of Face Masks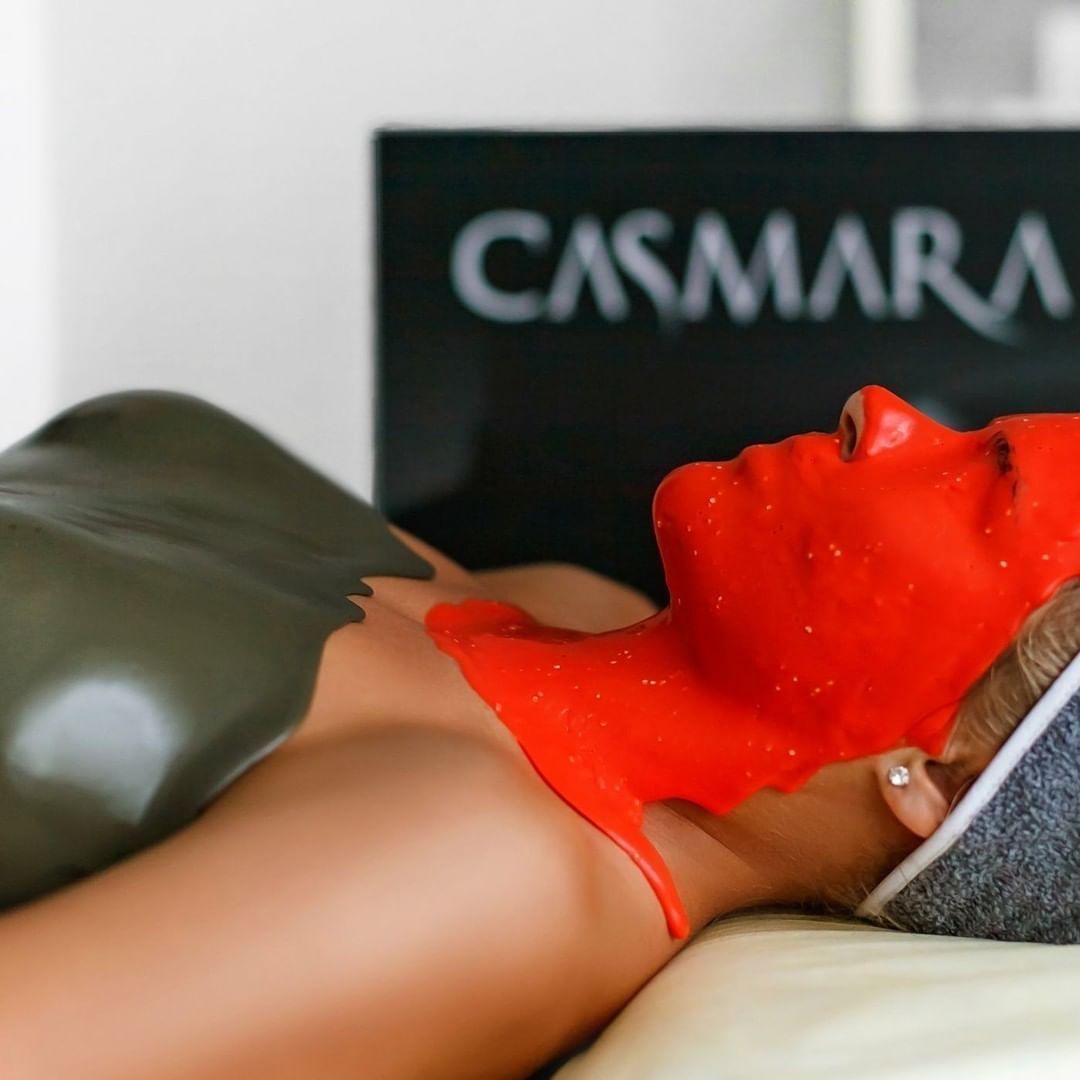 The world of face masks is endless.
The benefits for each skin type are determined by the active ingredients in the face mask.
There are rejuvenating, anti-aging, detoxifying, purifying, revitalizing and repairing face masks, to name a but a few.
Furthermore, this product comes in different textures, including creams, clays or peel-off formulas, which are removed in one piece.
There are also masks that are soaked into fabric, which are known as sheet masks.
Experts recommend unit dose formats to be able to try face masks until we find one that best suits our needs.
Choose Algae Peel Off Mask for its Advantages and Benefits
CASMARA has Algae Peel Off Masks as part of its product range. They are the company's star product. These were the first and genuine high-tech face masks, created in 1979.
They are unique, groundbreaking and known worldwide, thanks to their many facial benefits, and are part of CASMARA's personalized treatments, providing a unique and exclusive way of treating skin problems.
Algae Peel Off Masks provide a moment of relaxation and intense well-being.
The difference between conventional face masks and Algae Peel Off Masks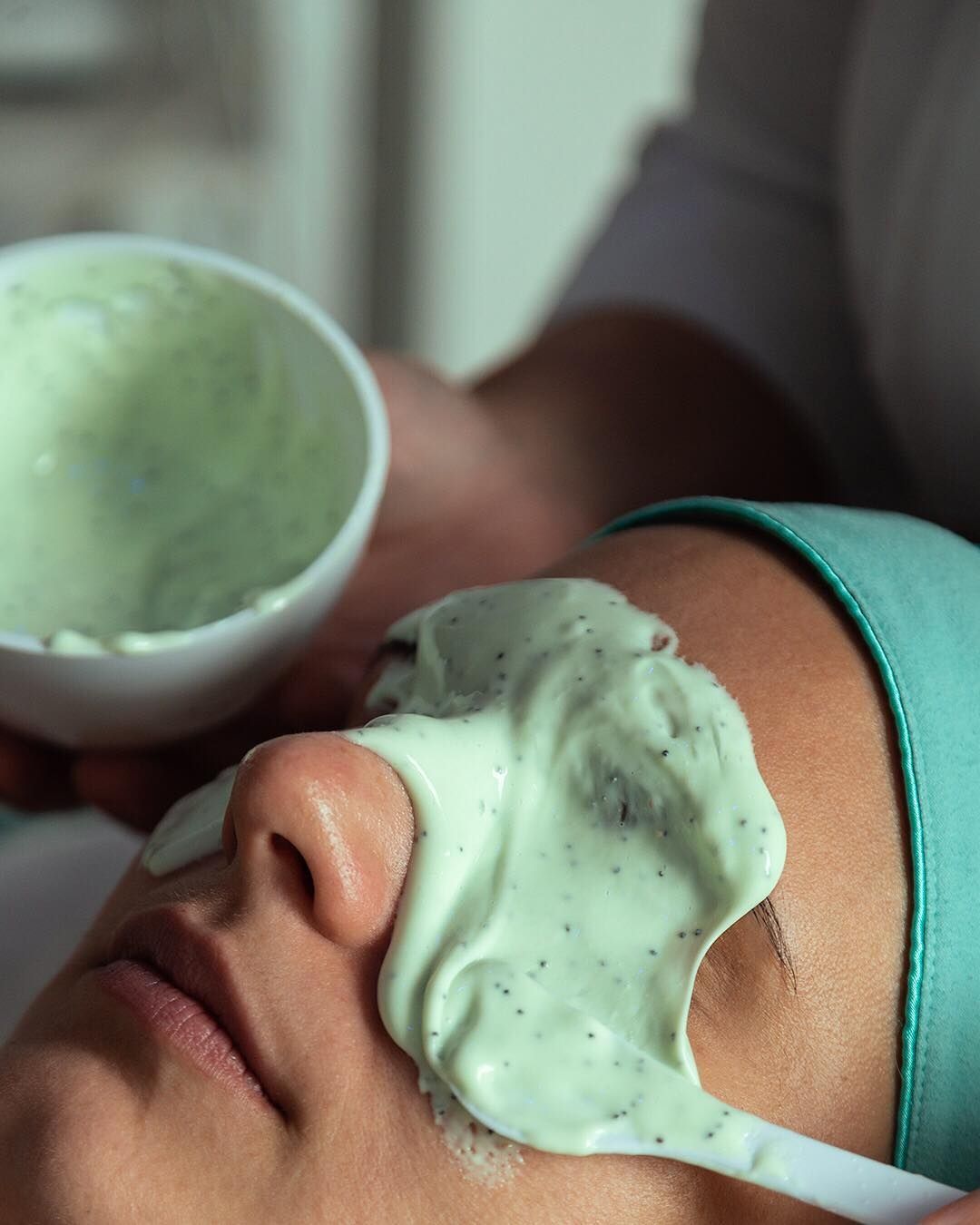 Peel-Off System. Unlike conventional face masks, these are removed in one piece, providing unparalleled ease when removing them.
No rinsing necessary after application. Ordinary face masks are normally left on to work and then removed with water. With Algae Peel Off Masks, the face is perfect, without any product residues, and there is no need to rinse.
They provide a light and pleasant pressure on the applied area, enabling deeper penetration of the previously applied active ingredients, as well as the active ingredients of the mask, which are all different.
Lifting Effect. They reduce facial temperature by 6 degrees, which has a draining effect on eye bags and dark circles, and a firming, calming and toning effect on the skin.
Deep moisturization. Thanks to their ingredients, they have a great moisturizing power.
Immediate visible results. Once you remove them, you can see the results: an instantly firmer, revitalized and rejuvenated face.
They act where others do not thanks to their adaptation to the face. Conventional face masks usually only cover facial skin. Algae Peel Off Masks are formulated to cover the whole of the face and neck, including the eyes and mouth, so that they adapt perfectly, treating the most delicate areas and acting where you need it most.
How do Algae Peel Off Mask act on the face?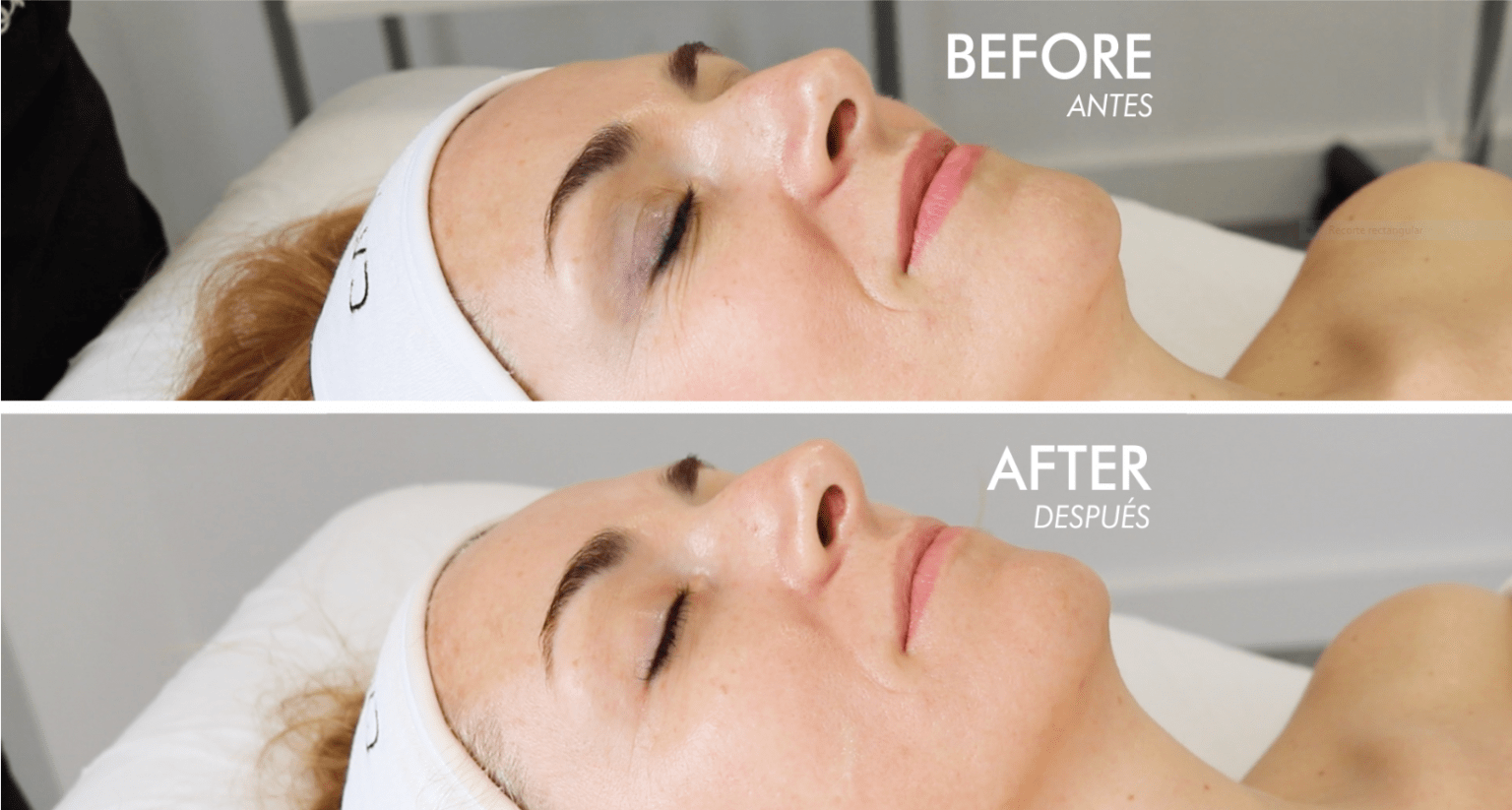 Forehead wrinkles. They improve and reduce wrinkles, providing elasticity.
Eye bags. Lymphatic drainage occurs thanks to the possibility of covering the whole of the eye area, and they also provide a light pressure and cold effect, which has a tightening and calming effect.
Nasolabial wrinkles. They reduce wrinkles and have a tightening effect.
Periocular and lip wrinkles. They eliminate wrinkles and soften creases.
Facial flaccidity. The pleasant and calming cold effect, which they provide to the face and neck, has a tightening and firming effect, redefining the facial contour.
Neck wrinkles. The depth of wrinkles in this area decreases.
How and when to apply face masks?
It is recommended to apply face masks once a week.
It is important to allow time, so choose the perfect day and make your beauty routine more special!
Start by deeply cleansing the face and apply the face mask evenly. Allow to act according to the laboratory instructions
It is also possible to exfoliate the skin before, so that it is more receptive to the active ingredients that are applied afterwards.
How are Algae Peel Off Masks applied?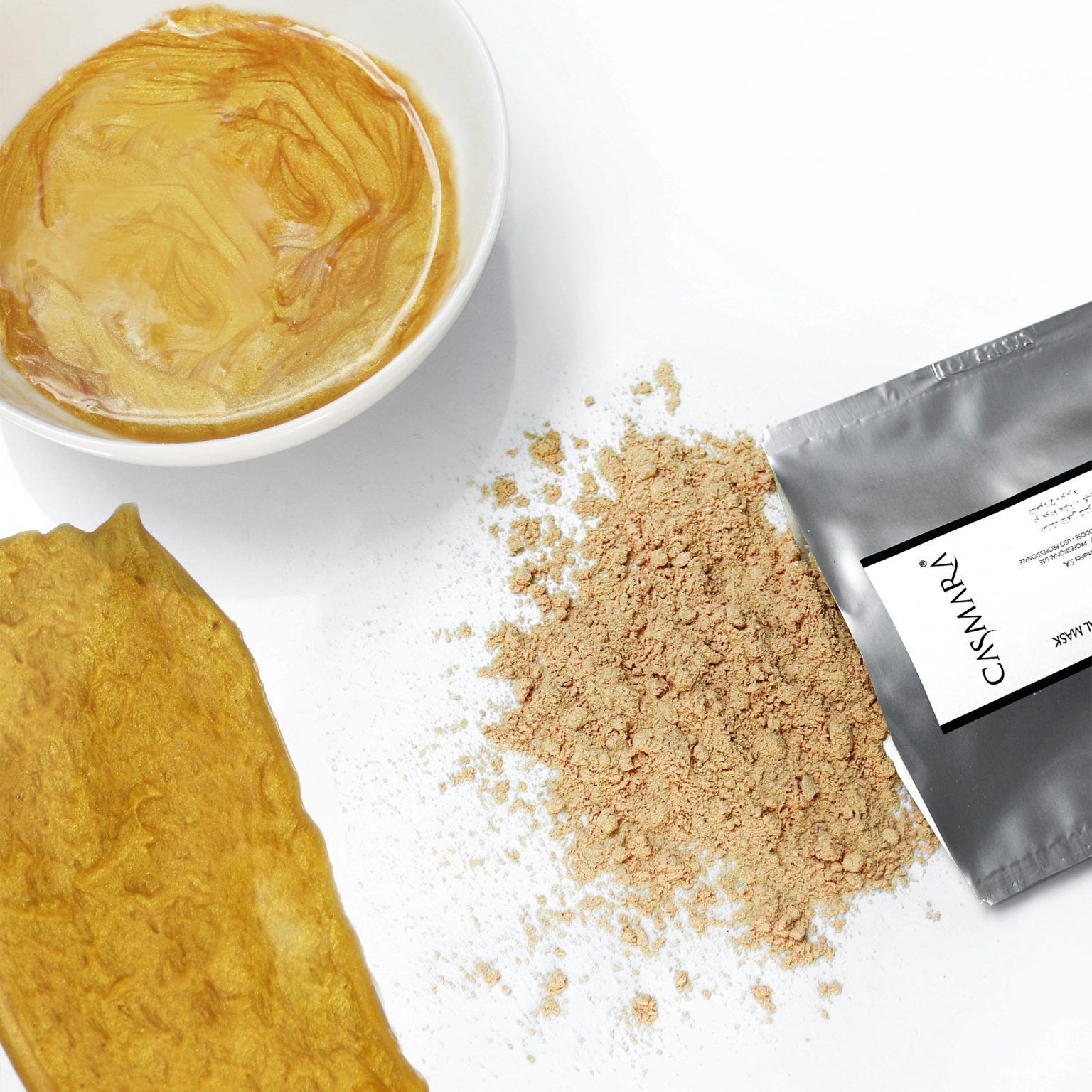 Unlike conventional face masks, Algae Peel Off Masks have two sachets (gel and powder) that are mixed to obtain a unique texture.
Using a spatula, the resulting mixture is applied to the face with long and gentle movements, without putting pressure on the face.
It is recommended to first cover the forehead (including the eyebrows), then the cheeks, and continue along the sides of the face and nose, from one side to another, preferably in one movement. In the same way, cover the lips. Finish by gently covering both eyes.
The mask must be left to work for at least 15 minutes. After this time, remove the mask at the edges, in one piece, from top to bottom.
Remember, an advantage of these masks is that you don't need to rinse with water, since they do not leave any residue, unlike everyday face masks.
Lastly, continue with the rest of your daily beauty products (serum, cream, etc.).
Without a doubt, their active ingredients and instant results will make you choose Algae Peel Off Masks. Nothing else compares!
You can choose from a varied collection that covers the needs of every skin type: firming, rejuvenating, antioxidant, regenerating, calming, detoxifying, anti-wrinkle, moisturizing, revitalizing, vitamin-rich, anti-stress or nourishing. Now that you know them, tell us, which one is yours?