History: 45 years of cosmetics without limits
The combination of tradition and experience build a company with 45 years of history, whose driving force is family, and where the basis of success is commitment and perseverance.
READ ABOUT OUR EXCITING STORY
A passion for cosmetics, 45 years of experience in the dermo-cosmetics sector, and presence in almost 70 countries around the world. A company whose main driving force is family, and which combines innovation, tradition, and passion to create real cosmetics adapted to the needs of our customers.
She met her husband, a small business owner, at a very young age. Águeda began working for him and this was the start of a wonderful love story She was a cosmetics lover.
The future was already written, it was just a matter of time. Years later, Águeda studied aesthetics, and with a degree under her belt, she was convinced to enter the world of cosmetics, and devoted to her, he left everything.
In 1974 they bought a humble bankrupt company, located in small ground floor premises. They built their own laboratory, where they prepared creams with unique personalized formulations.
Casmara can claim to be one of the few cosmetics companies that is characterized by having always manufactured their own formulations. With much effort and dedication, Águeda started selling her creams herself door to door, while José ran the company.
During the mid-1980s, their success began, and convinced by the quality of their creams, Águeda decided to "cross the pond" to make her company known in another part of the world. Her first stop was Asia; from there, she went to the United States, South America, and Europe.
Nowadays, their professionalism and quality are well-known and established in 4 continents, currently in almost 70 countries across the world. In 1979, under the slogan "cosmetics without limits", and since maximum investment in product research and development (R+D+I) was a priority of their company policy, they created the unique and genuine Algae Peel-Off Facial Mask, "the mask par excellence".
Since then, it has been in demand across the world and has become their star product. It isn't the only product that has been a resounding success; since then, the Valencian company, sector pioneers on several occasions, has known many successes. Now CASMARA COSMETICS is a family company, which they run today with their children. With the same passion and excitement with which the company was created in its early days. It couldn't be any other way.
History of Casmara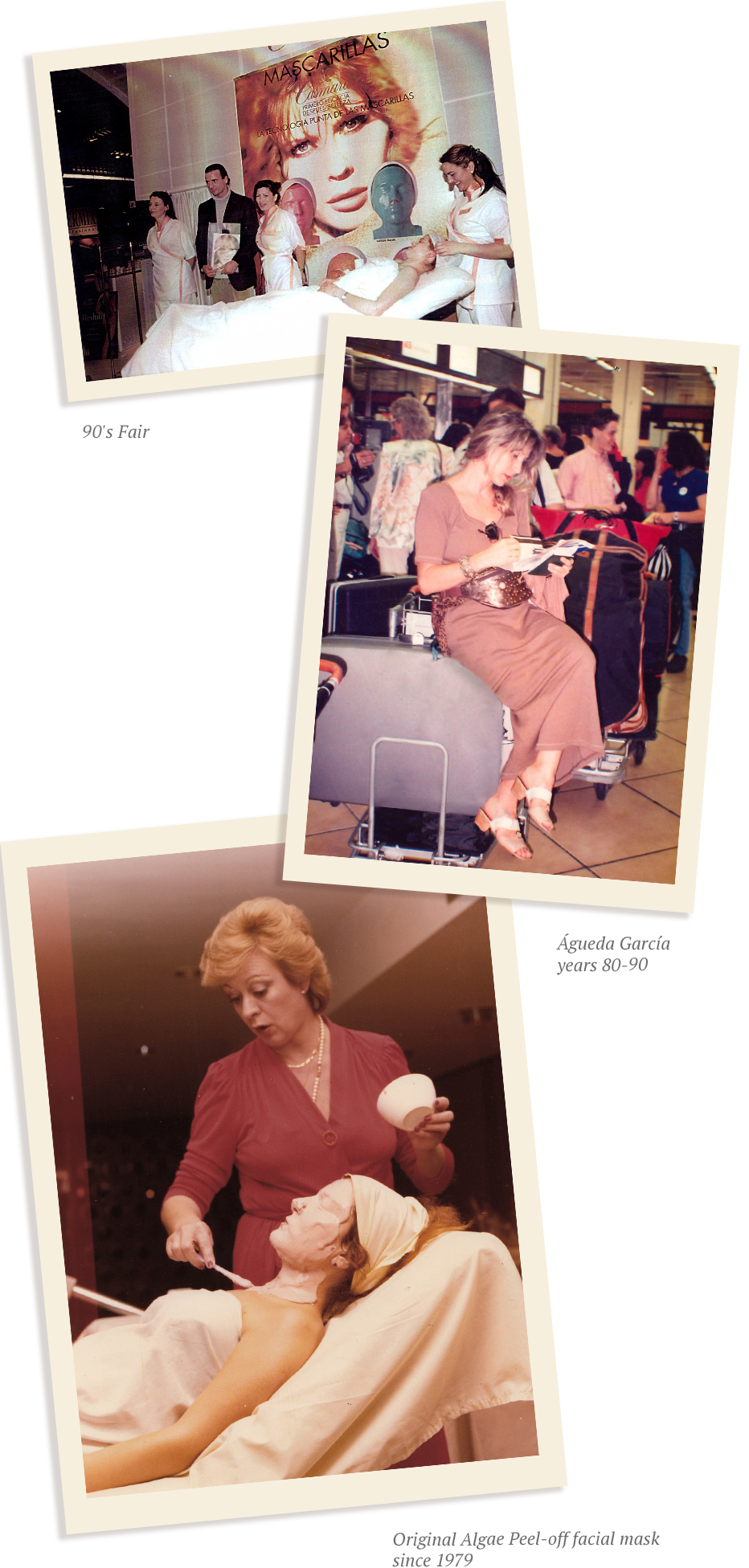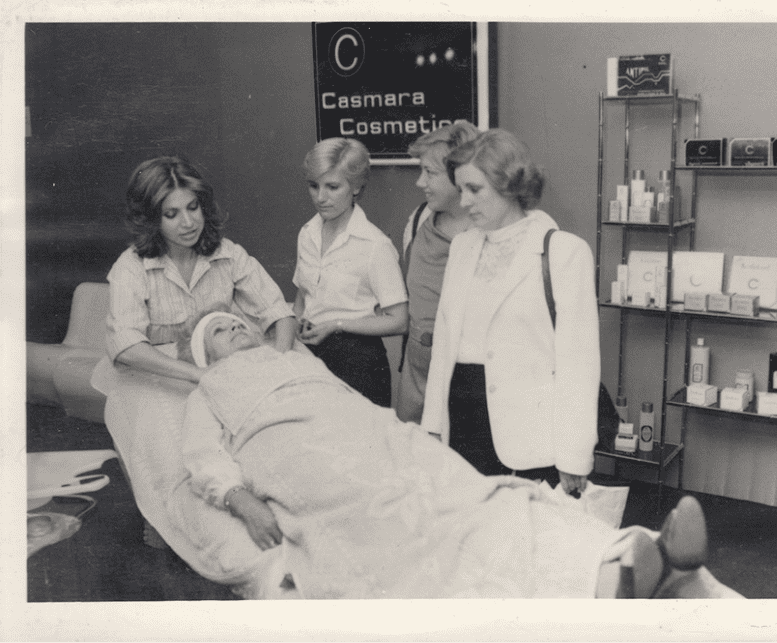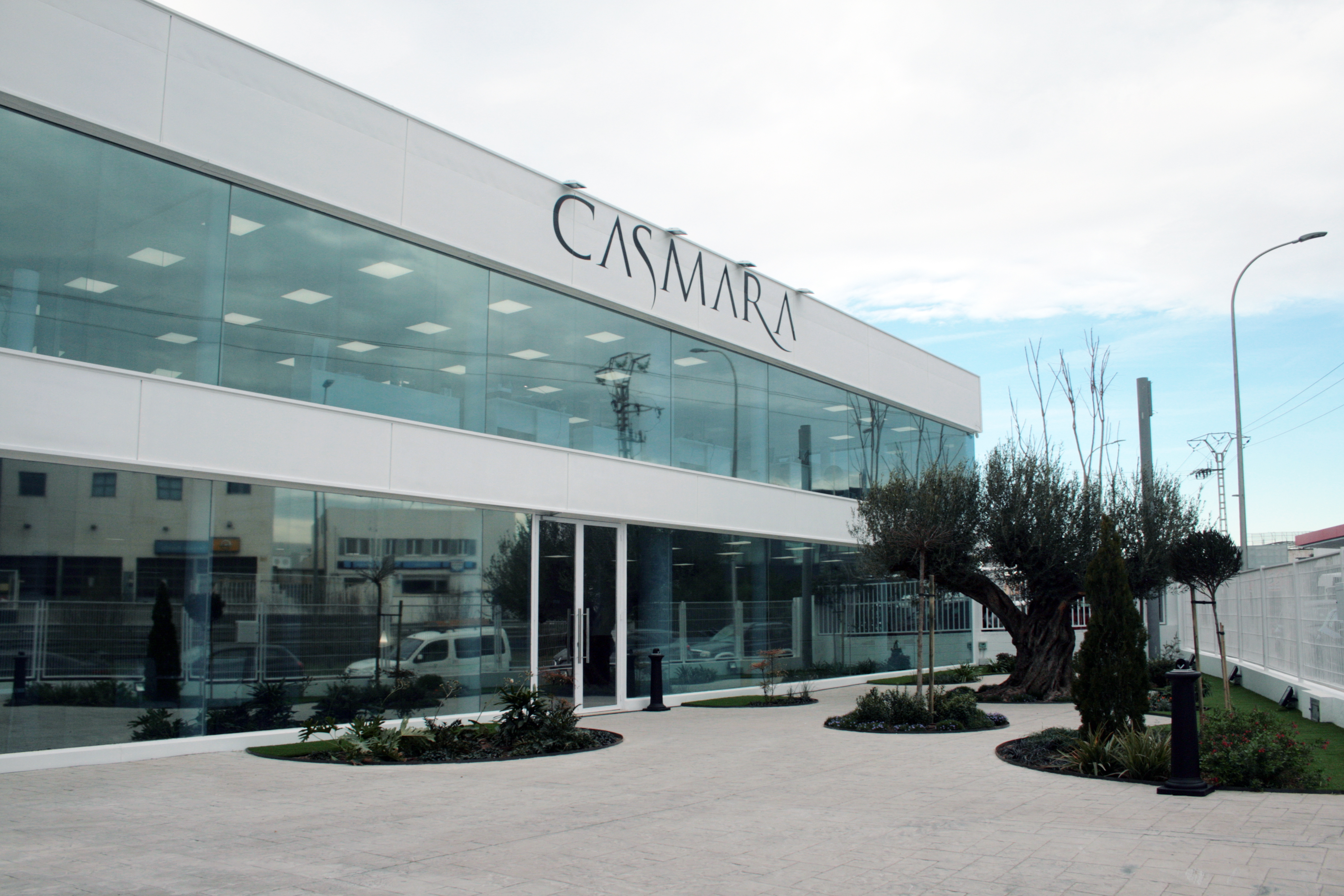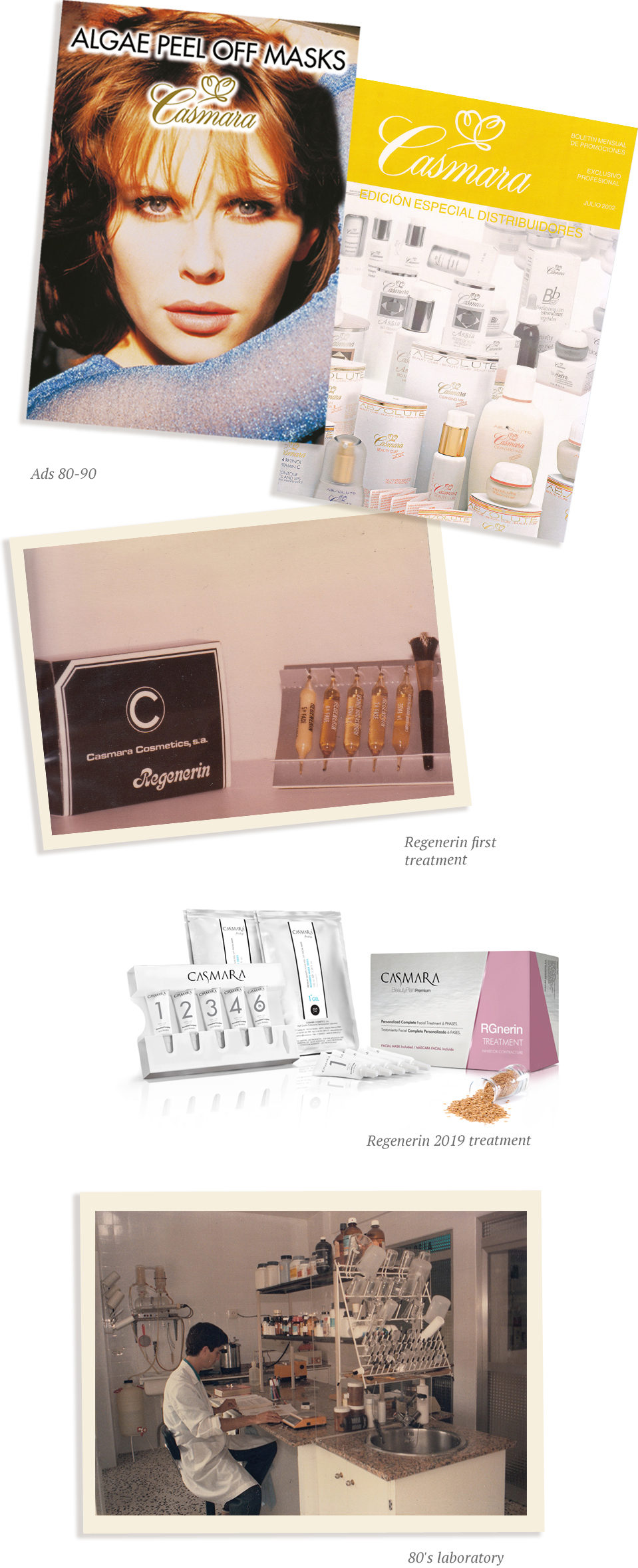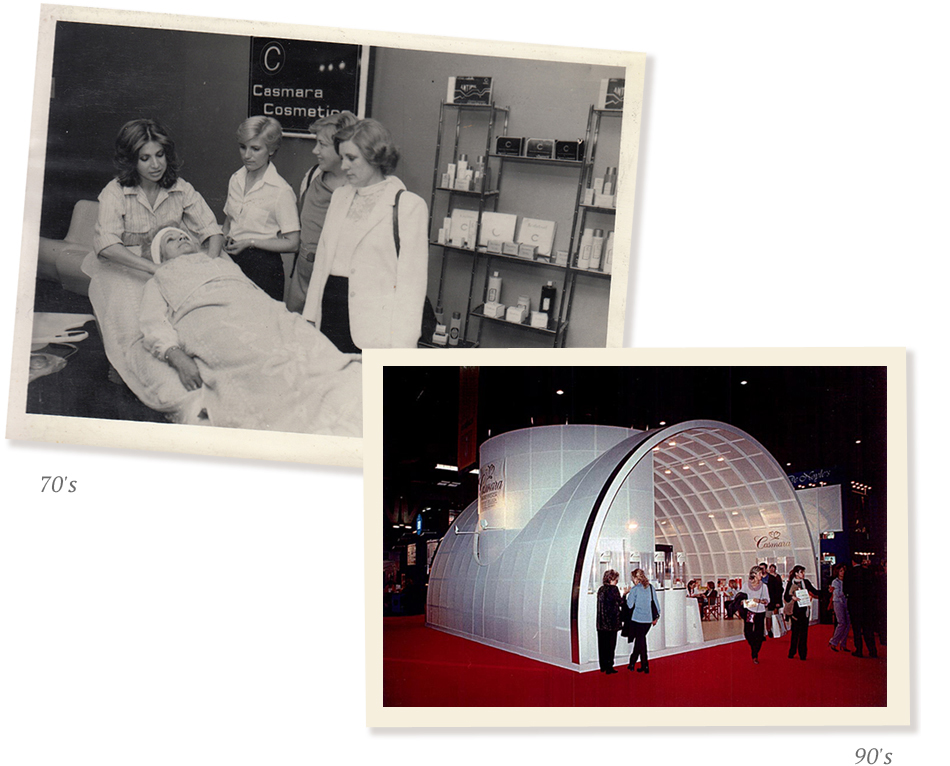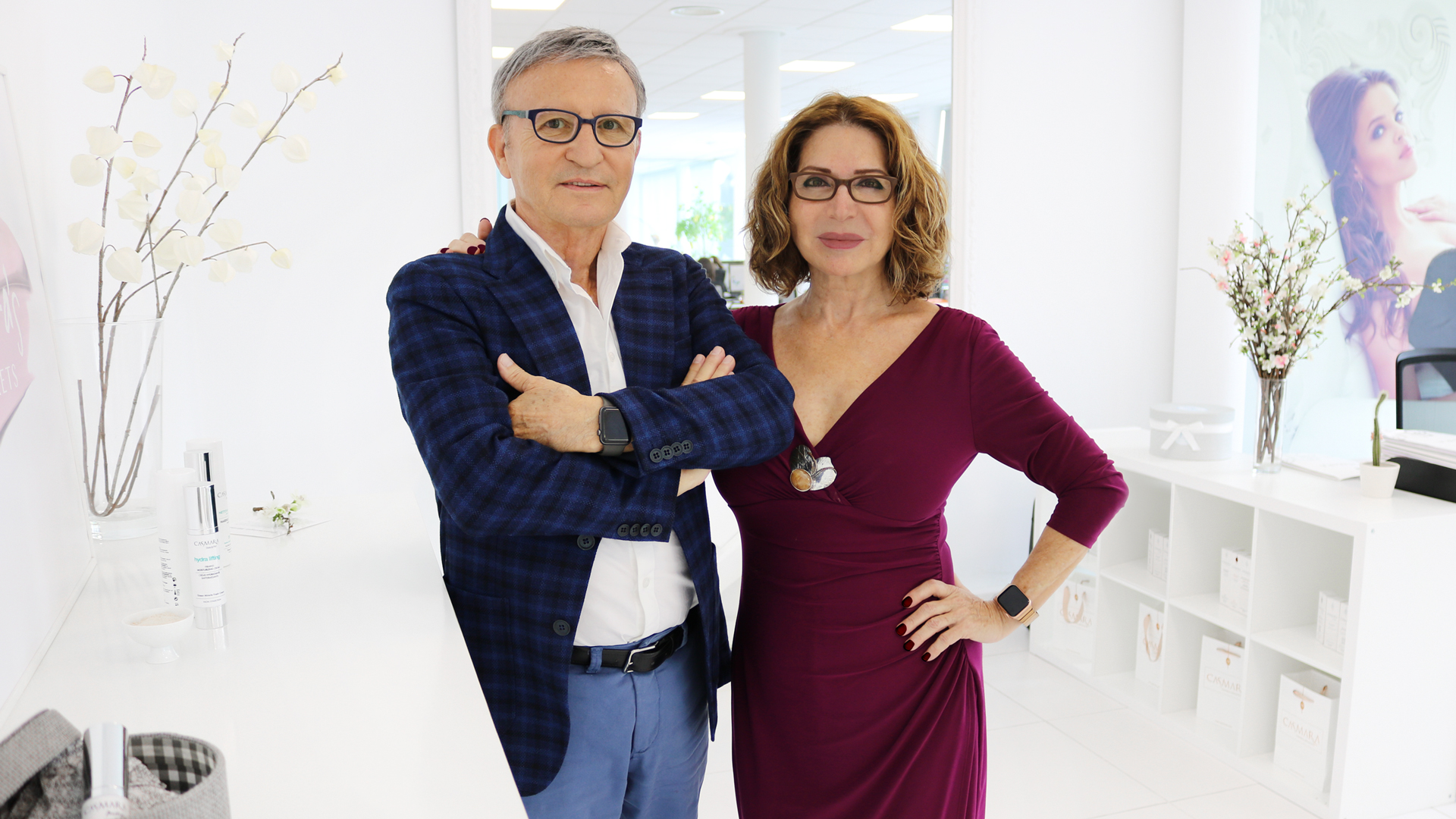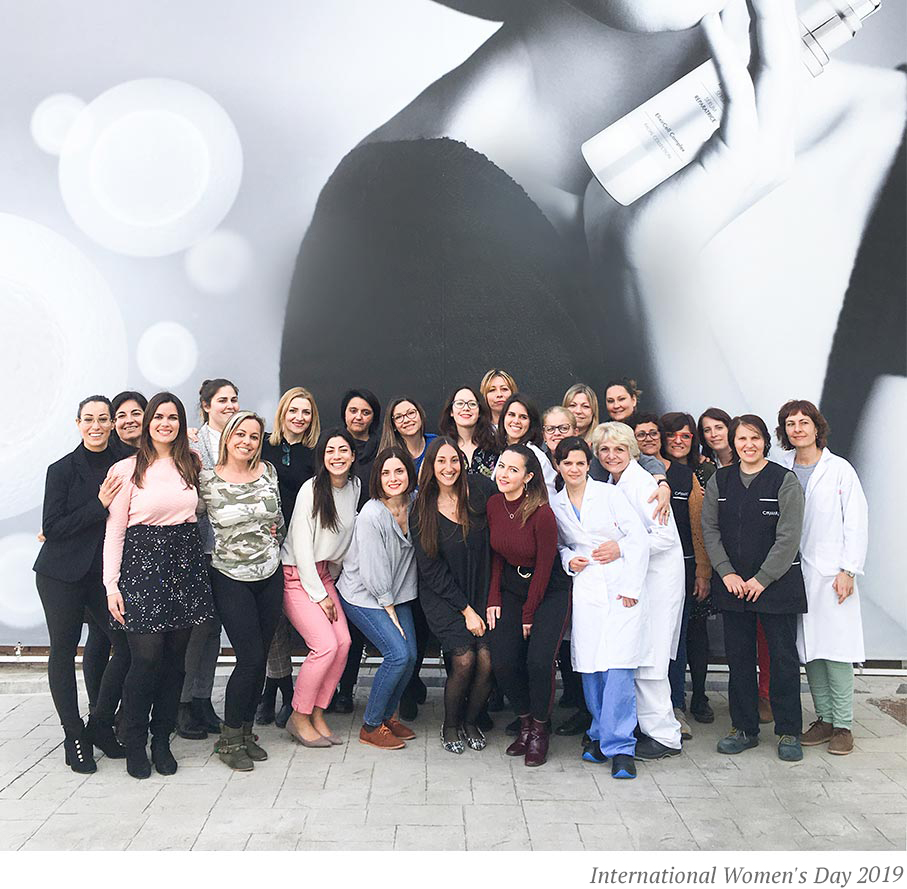 Our philosophy
Intelligent cosmetics. We provide the most effective products through unique and exclusive formulations, to become the beauty ally of our customers, helping them to be the best version of themselves.

Our mission
To become our customers' beauty ally, helping them to be the best version of themselves, providing real cosmetics made with passion and commitment, and ensuring the quality of each one of our processes.

Our vision
Being a reference in the innovation, research, and development of new technologies, which immerse our customers in an extraordinary experience of well-being; inspired by tradition and excellence.
Values
The most important ingredient in our formulas is passion.
The driving force of our company is family. The key to the efficacy of our products is quality.
The secret to our success is love for what we do.
The basis of our success is commitment and perseverance.
Our leitmotif is that you find the best version of yourself.
The result of all our efforts is real cosmetics.