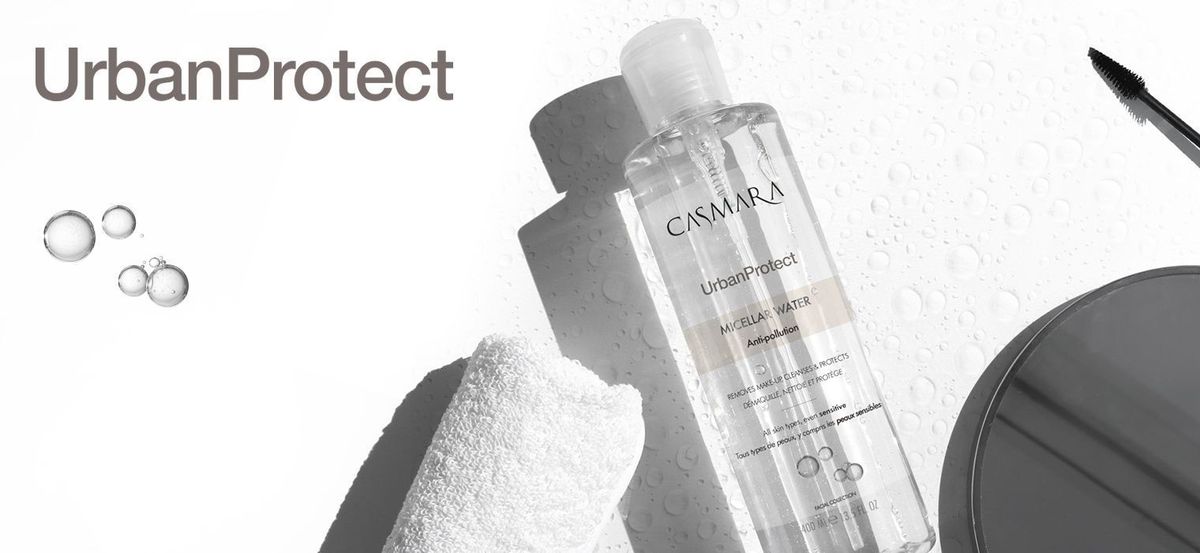 The best micellar water on the market
The way to choose the best micellar water for your face is knowing absolutely everything about the product. Today we're going to explain to you exactly what micellar water is, its uses, which properties it contains, and, above all, which benefits you'll have if you use it as part of your daily skin care routine.
What is micellar water?
In our day to day lives, we are exposed to factors such as pollution, UV rays and artificial light. Furthermore, impurities and traces of make-up, which build up and contaminate the skin, can cause dehydration, lack of firmness, loss of radiance, dark marks, spots, etc.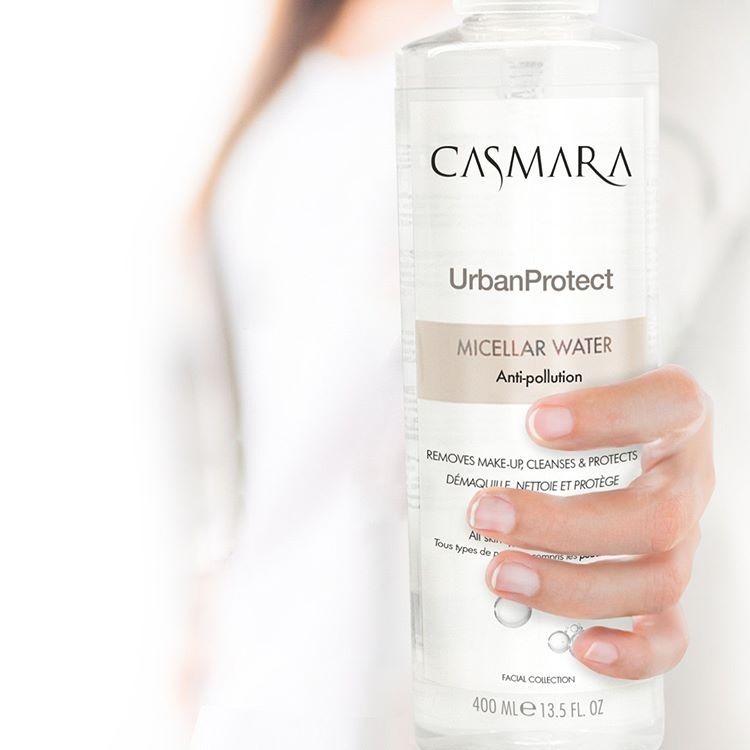 Micellar water is a product especially designed for the needs of your face, able to remove make-up, grease and any impurities. A very light and fresh product, which adapts to any beauty routine.
Micellar water gets this name because it is made up of micelles, which act like magnets trapping dead surface cells, polluting particles, make-up and excess sebum.
The best micellar water is one which perfectly performs its 3 actions: to cleanse, remove make-up and tone the skin, while adding innovative active ingredients which provide an added value against external factors that attack our skin. The result of adding it to our daily routine is healthy, soft, skin that is free from impurities.
Uses of the best micellar water
Micellar water has become an essential basic product for any beauty routine. Removing make-up can be tricky, since if we don't use products that care for our face, they can cause skin imperfections.
The best way to apply micellar water to remove make-up and moisturize the face is with cotton wool, gently smoothing a disk over the face.
This product can be used twice a day: in the morning and/or at night:
In the morning,, to help remove the layer of residue and dead skin cells generated overnight.
In the evening, the use is obvious: ideal for removing make-up, moisturizing and toning your face before bed.
As well as these basic uses, there are other cases where, depending on your lifestyle and the time of year, it can be very beneficial to use it:
After sun exposure. As it is a refreshing product, it is a good ally for using on your face after prolonged sun exposure, since it will relieve, refresh and revitalize.
Retouching make-up. If you make a mistake when applying your make-up, all you need are a few drops of micellar water on cotton wool to remove it.
Ideal for oily skin. The forehead and the nose are the areas where this skin type usually accumulates more grease. Ideally, you can apply micellar water to these areas to remove excess sebum.
The best micellar water by Casmara
UrbanProtect Micellar Water has an exclusive formula that protects as well as cleanses the skin. Its anti-pollution active ingredient defends the skin, creating a protective shield while it removes excess sebum and collects the dead surface cells on the skin.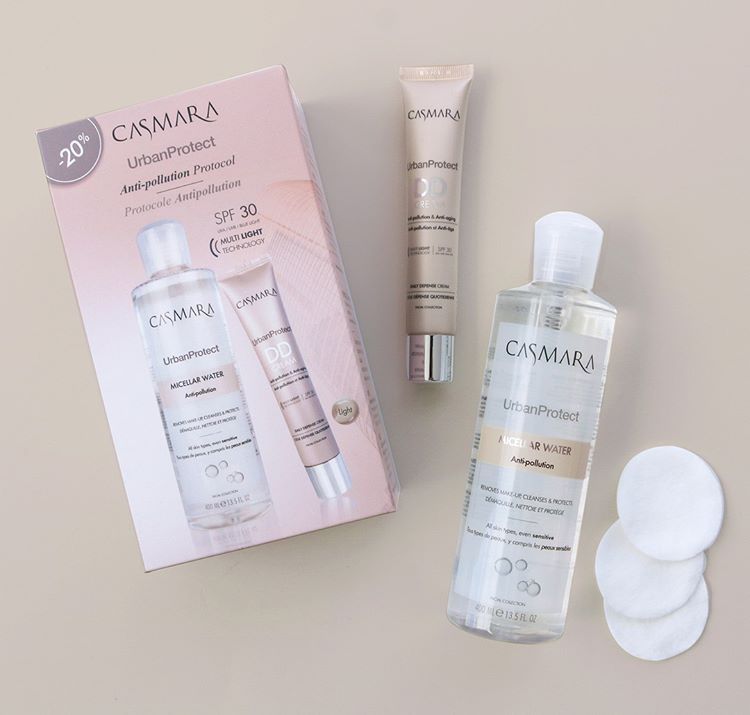 Our micellar water has two notable active ingredients
Pollu-Block, which creates a protective layer that fights off: Chemical agents, Air pollution, Ultraviolet light.
Micelles, which trap impurities that build up every day on the skin for a complete cleanse.
The UrbanProtect Anti-pollution protocol is the ideal everyday protection and perfect for urbanites!!