---
"Cellular Regenerator with Botox-Like Effect"
With the passage of time epidermal regeneration becomes less effective. The skin loses its elasticity and smoothness causing the appearance of unsightly skin blemishes and wrinkles.
The CASMARA laboratory has developed the ultimate cosmetic line to prevent the passage of time from being reflected in your skin. High-technology cosmetics which will renew your skin, smoothing wrinkles and expression lines. Skin visibly younger.
"Botox effect" without injections, without side effects. Wrinkle filler and treatment to erase imperfections.
---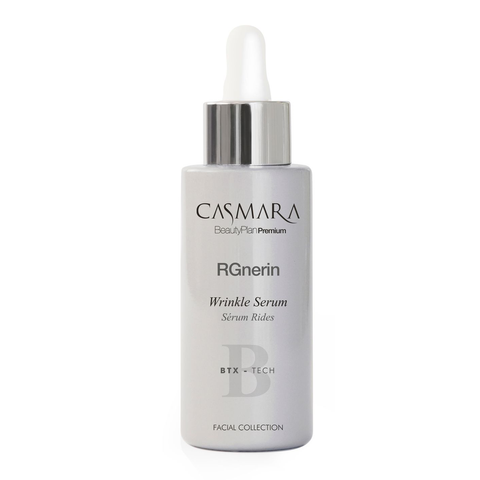 RGNERIN WRINKLE SERUM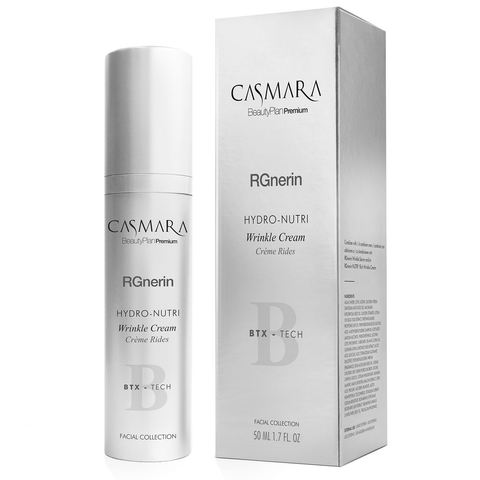 RGNERIN HYDRO-NUTRI WRINKLE CREAM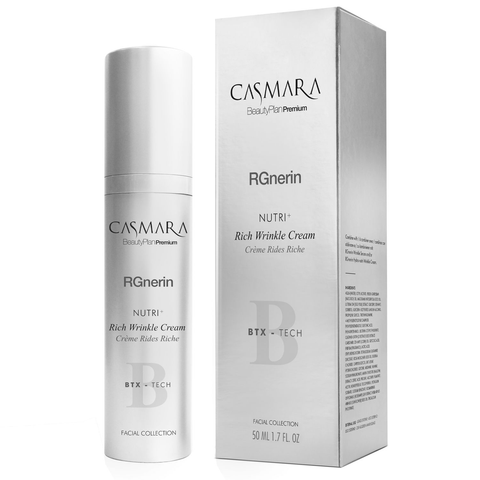 RGNERIN NUTRI+ RICH WRINKLE CREAM