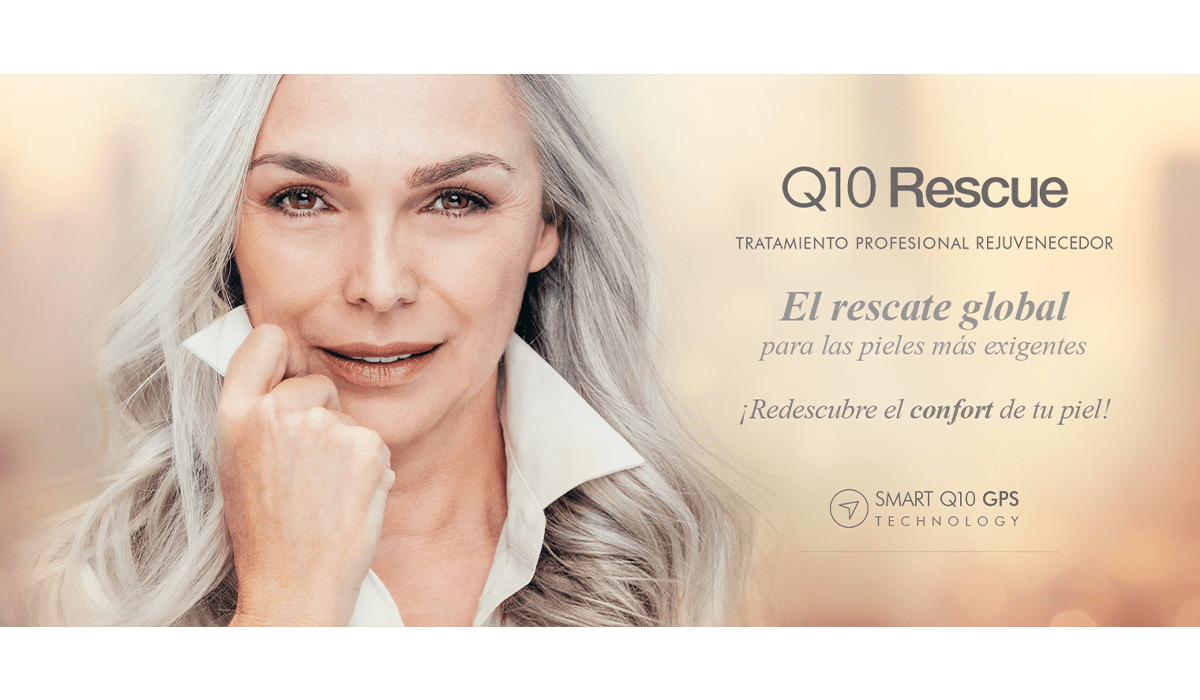 Q10 RESCUE: absolute recovery for the most demanding skin
Once again, CASMARA is revolutionizing professional cosmetics with Q10 RESCUE, an innovative premium rejuvenating collection with an energizing and rebalancing restorative action that provides intense nourishment.
CASMARA is launching its latest creation. Discover Q10 RESCUE: advanced professional cosmetics with a global rejuvenating and recovery action in exclusive formulas incorporating double-geolocation technology and cosmetic radiofrequency. You've never seen anything like it!
The CASMARA Laboratory is constantly researching to create products that go beyond trends, responding to current market demands and the most specific skin needs. This time, we're expanding our range of professional treatments by focusing on very mature skin, its needs and the key processes that cause it to age. In short, we've identified the specific needs of today's mature woman and her daily beauty care. The result of this complex research process: Q10 RESCUE, a true revolution in cosmetic care that acts on chronological aging, energetic aging and hormonal aging, thanks to its triple rejuvenating action.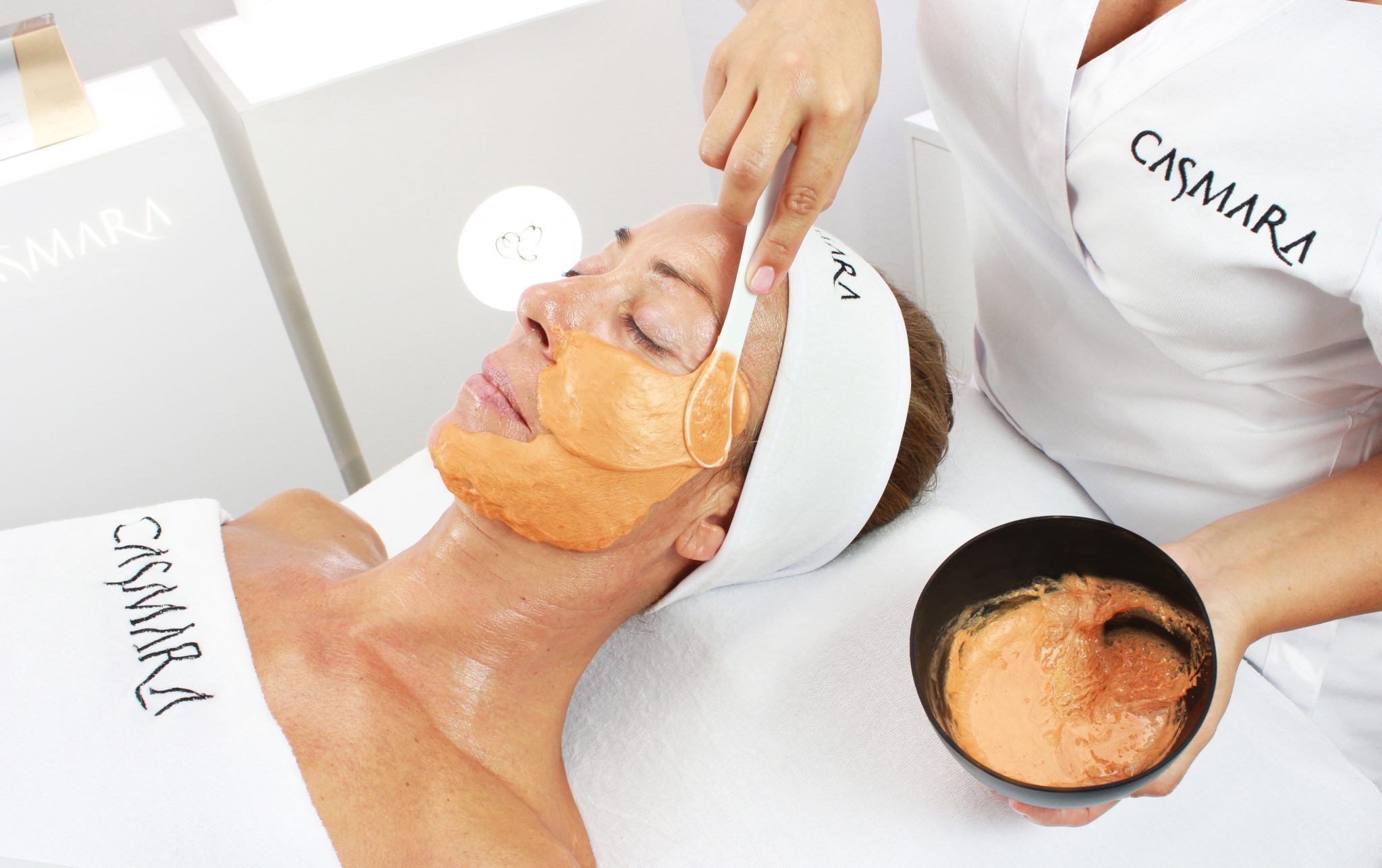 This extraordinary cosmetic formula will leave you speechless: natural active ingredients, technology inspired by radiofrequency, and smart double-geolocation technology.
Q10 RESCUE provides the skin with an intense feeling of comfort and restores the balance impaired by advanced aging for a true absolute recovery! A rejuvenator that restores perfect comfort and balance to the skin to enhance the natural beauty of age.
For this new launch, CASMARA is wowing with a fusion of revolutionary technologies and multi-action active ingredients. This is Q10 RESCUE, innovation at its best: advanced cosmetics combining coenzyme Q10 with double-geolocation technology (SMART GPS TECHNOLOGY), which releases the coenzyme in the cell's energy nucleus to exponentially increase its effectiveness. This innovation achieves an incredible energy boost that intensely reactivates the skin.
Another outstanding technology in Q10 RESCUE is COSMETIC RADIOFREQUENCY, developed by the CASMARA Laboratory. This unique combination of active ingredients acts synergistically to achieve similar results to a radiofrequency session, providing elasticity and firmness to the skin while reducing wrinkles.
Last but not least is ADVANCED NUTRICARE, an advanced complex made with argan, tsubaki and ximenia oils, olive oil concentrate and enriched with precious Arctic Algae oil. These exquisite multi-action oils are selected for their advanced actions, providing all the necessary nutrients to restore and rejuvenate very mature skin.
But there's more! Q10 RESCUE is accompanied by the home-use Q10 RESCUE Intensive Nutri Cream, an extraordinary and advanced, highly energizing and rebalancing, ultra-nourishing recovery cream with a genuine sublime nutri-gel texture. This cream acts as a true "absolute recovery" for the skin, restoring the youth and comfort lost over time.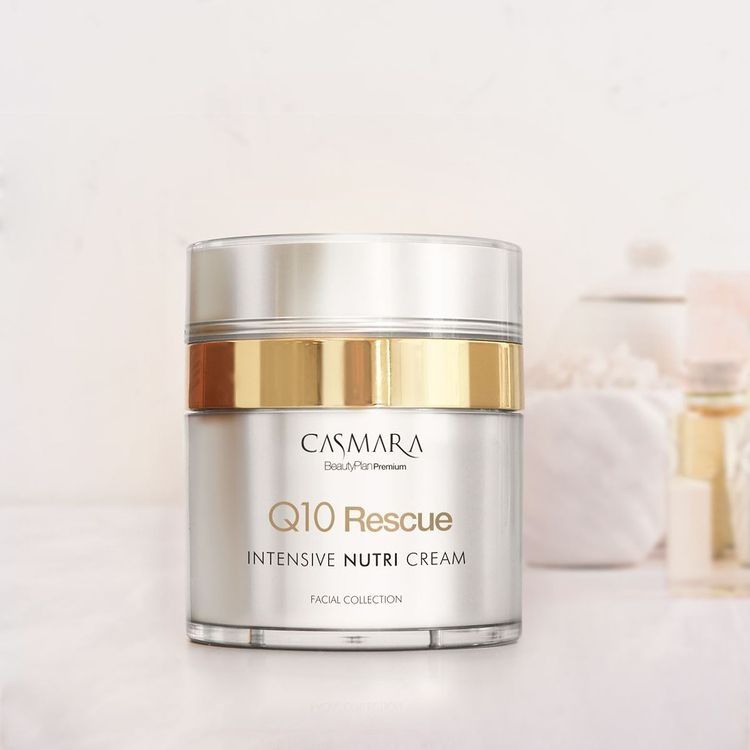 Recommended for day and night use in very mature skin (+60) and as a night cream for mature skin (+45), this exclusive formula is made with exquisite, highly nourishing and rejuvenating phyto-oils carefully selected for their advanced actions, combined with latest-generation natural active ingredients and double-geolocation bioenergetic technology (SMART Q10 GPS).
A true "absolute recovery" for the most demanding skin.
Provides smart nourishment with a 24-hour long-lasting effect. The secret of its outstanding effectiveness? Its double day and night repair effect:
By day, it nourishes, energizes, moisturizes and protects the skin, wrapping it in a layer of extraordinary comfort.
At night, it intensely repairs and regenerates.
Provides a perfect balance that helps to intensely rejuvenate the face, making it a fantastic addition to the evening routine.
Q10 RESCUE is especially formulated as a day/night treatment for very mature skin (+60) and as a night cream for mature skin (+45).
The Q10 Rescue premium cosmetics collection includes the 6-phase sequential single-dose professional treatment with the original CASMARA Algae Peel-Off Mask, together with the advanced day/night cream; the perfect combination to restore the energy, cell metabolism and balance typical of young skin.
A collection formulated for very demanding, devitalized, dull, dry or malnourished skin needing absolute recovery. The results speak for themselves:
+60% cell vitality, +70% radiant skin, +70% hydrated skin, +85% smoother and suppler skin. Intensely rejuvenated skin!