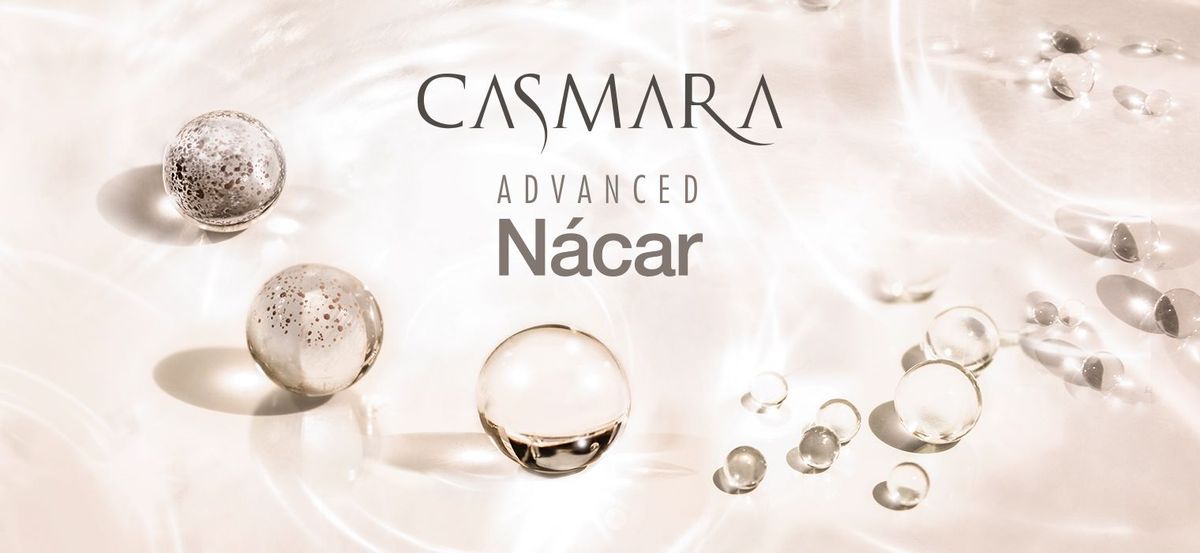 Advanced NÁCAR: Revolutionary new professional clarifying and lightening treatment
An innovative, exclusive clarifying and lightening anti-aging advanced professional treatment.
Advanced Nácar is born 10 years after the launch of our iconic anti-dark spots treatment, Nácar Skin.
This is the latest innovative creation, which is really revolutionizing the treatment of dark spots. This anti-aging, clarifying, and lightening professional treatment, together with the home-use cosmetics line marks a turning point in hyperpigmentation care, with extraordinary, highly effective results.
Always at the cutting-edge, CASMARA Research Center presents Advanced Nácar. A treatment with an exclusive combination of active ingredients which can globally block all the processes which cause the formation of dark spots, achieving visible results from the first application.
An innovative, exclusive clarifying and lightening anti-aging advanced professional treatment, personalized in single dose phases, which has the benefits of Algae Peel-Off Nácar Mask 2085.
Here are all its benefits and guaranteed results. You'll love it!
What is melanin and what causes it?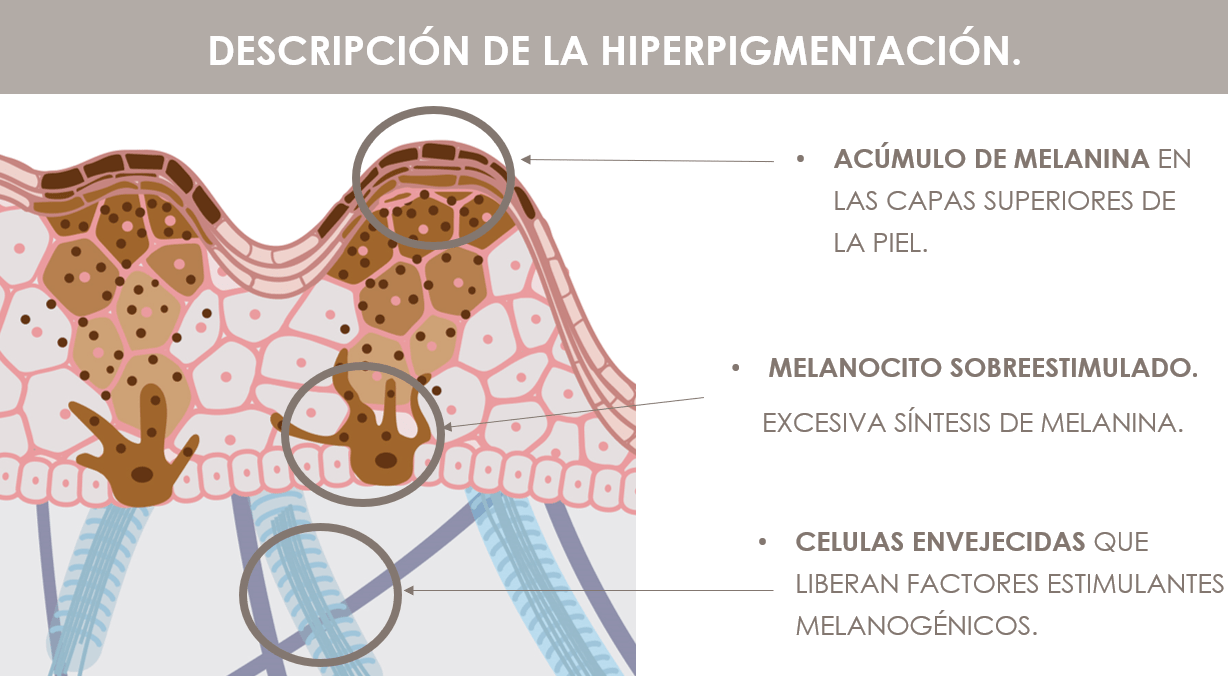 Irregular skin pigmentation is caused by excess melanin production, a substance which is synthesized by our bodies, responsible for skin coloration and acts as a defense mechanism against various causes.
Excess melanin synthesis and its irregular accumulation in the skin are not only caused by solar radiation or hormonal changes, but also by external factors such as pollution, medication and a poor diet. These factors cause internal and external irritative skin processes which stimulate excess melanin synthesis in the skin. Aging skin is another factor which contributes to the appearance of dark spots.
Advanced Nácar: Professional Treatment
ADVANCED Nácar is a professional treatment formulated with new technologies and highly effective active ingredients, combining 3 key actions to combat hyperpigmentation: exfoliating, depigmenting and anti-aging. A complete treatment which responds to all skin types, not only those wanting an anti-dark spots treatment, as its advanced anti-aging and lightening care with sun protection will amaze all who try it.
A highly effective but non-irritative treatment with a key combination of innovative exfoliating and renewing, anti-melanogenesis and depigmenting and anti-aging and restorative active ingredients. A unique formula for radiant skin, surrounded by a beautiful halo of light and youth!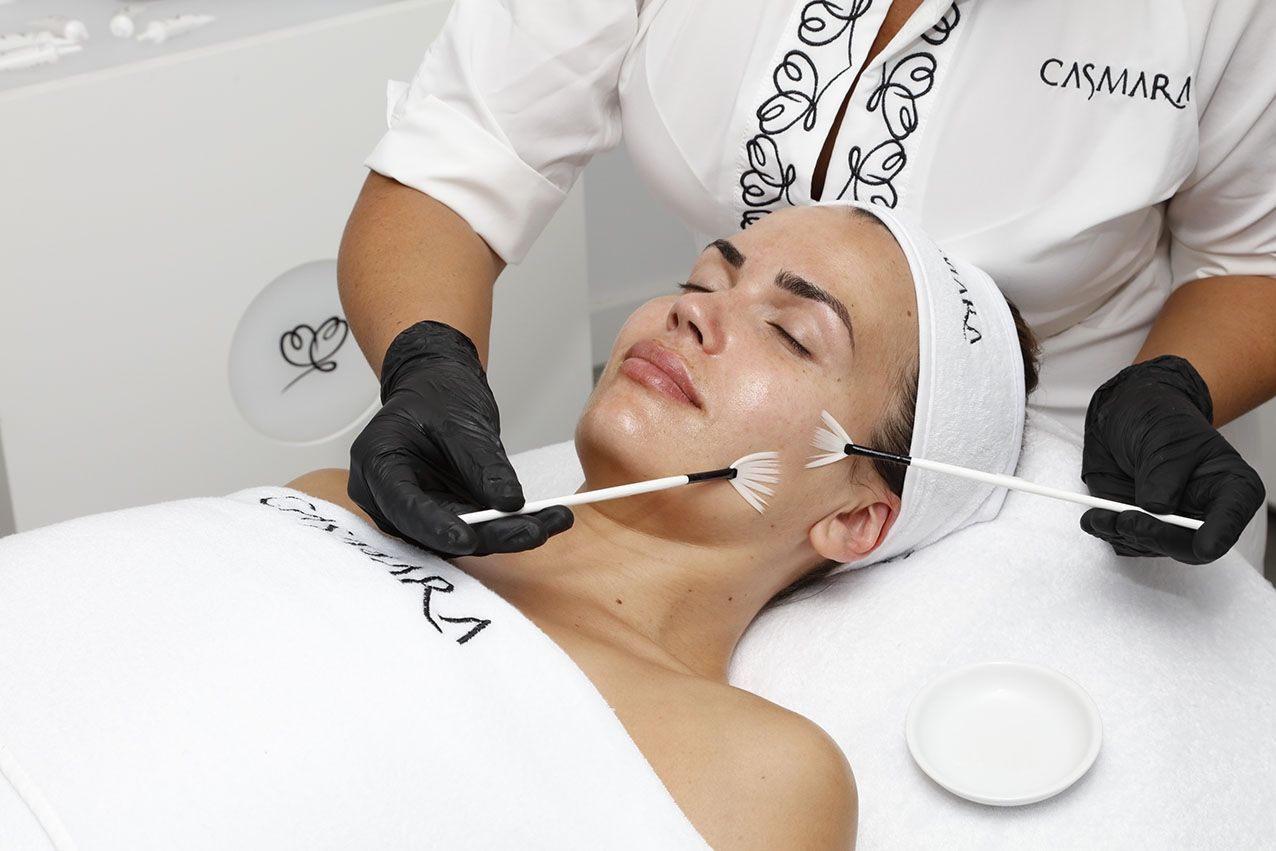 If you're looking for the efficacy of a clarifying and depigmenting professional treatment which prevents and treats localized dark spots, while globally lightening and acting on the signs of aging, ask at your CASMARA Center and you'll achieve results from the first session!
The Advanced Nácar professional treatment contains 6 PHASES: 5 SINGLE DOSE PHASES + PEEL-OFF MASK
Phase 1. Advanced peel. An exclusive chemical peel created by CASMARA, which perfects the skin thanks to the combination of active ingredients which act synergistically, removing the superficial accumulation of melanin and dead cells in the most effective way; it intensely fades dark spots and extraordinarily improves the overall appearance of the skin.
Phase 2. Neutralizing. The powerful action of Phase 1 must be neutralized with the application of Phase 2 to balance the skin.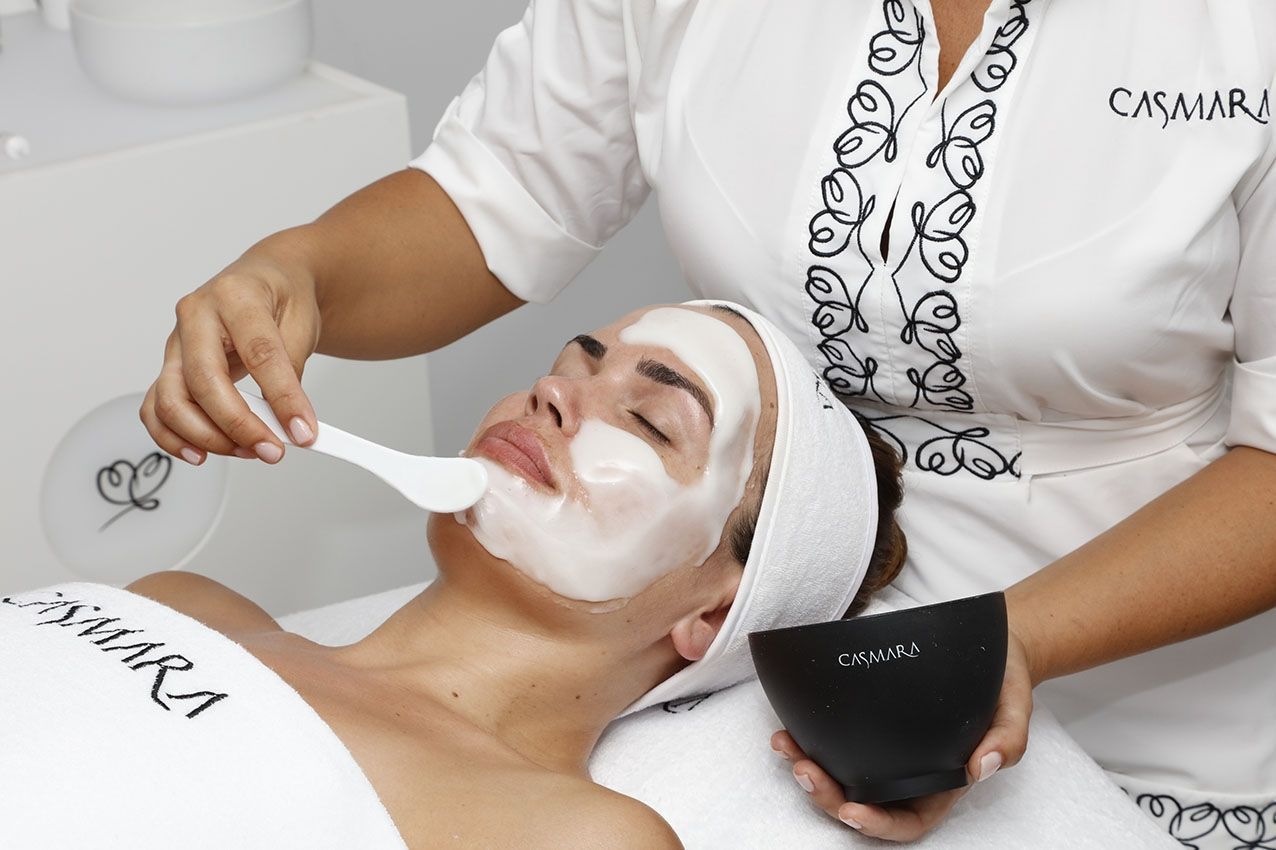 Phase 3. Depigmenting and lightening. Gel made with treating and preventive action lightening active ingredients. Corrects existing dark spots and prevents their appearance, as well as speeding up skin renewal, evening the tone and intensely lightening the face. Renewed skin. Perfect.
Phase 4. Global restoring. Global restoring phase. A complex formula which acts as a real elixir to restore and energize the skin. Essential care after applying the previous powerful phases.
Phase 5. Nácar mask 2085. Soothing and clarifying. Mask with peel-off technology made with TASMANIAN ESSENCE and Japanese Secret, which blends 2 key actions in an anti-dark spots treatment: soothing and clarifying.
Thanks to TASMANIAN ESSENCE, its soothing effect calms redness and the possible sensation of irritation.
Its clarifying action is thanks to Japanese Secret, an active ingredient rich in amino acids, which lightens the face and provides an intense anti-aging effect.
Phase 6. Clarifying and anti-aging. Anti-aging, clarifying and lightening phase with SPF 50, which prevents cellular aging, providing restorative and protective care at DNA level.
An innovative formula which absorbs solar energy and transforms it into a source of light for the skin, leaving it luminous and radiant.
Lightening: Home-use Day and Night Ritual
For 100% efficiency, we have created the Lightening Day and Night Ritual, a new home-use collection which complements the salon professional treatment to achieve optimal results. A global action which perfects and beatifies the skin, everyday!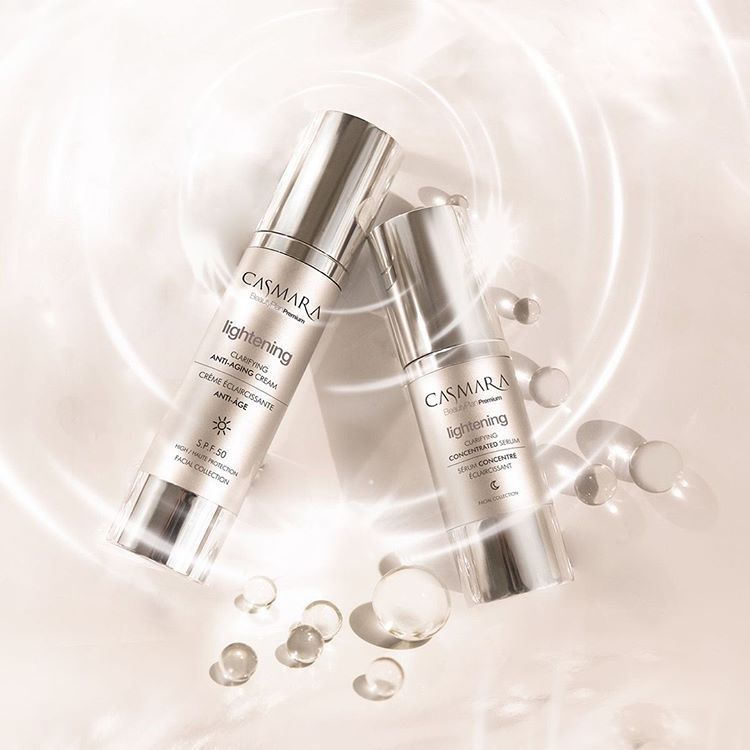 If you want to put an end to your dark spots or illuminate the dull tone of your skin, the ideal solution is to have the Advanced Nácar professional treatment (the number of times depends on the needs of your skin) and complement this treatment at home. The night ritual involves applying CLARIFYING CONCENTRATED SERUM, a clarifying and perfecting concentrated peel which corrects dark spots, evens the tone and softens the signs of aging.
The night ritual is combined with the day ritual, which involves applying the amazing CLARIFYING ANTI-AGING CREAM, a fluid-textured clarifying and lightening anti-aging cream with SPF 50, which corrects and softens dark spots while globally combating photo-aging and the signs of aging. It gives the face a clear luminosity from the first application.
In addition to the day and night ritual, there are two further extraordinarily effective products: a cream which is sweeping the Asian market, TONE-UP CREAM, a flash-effect lightening cream which instantly perfects the skin (highly recommended as a make-up primer to improve its finish), and the clarifying and anti-aging LIGHTENING AMPOULES, which immediately provide a clarifying and lightening effect. You can also apply it to your face before make-up; as well as giving it more staying power and improving its appearance, it instantly evens the tone, lightens and illuminates!
This amazing daily-use professional combination provides:
80% more even skin in 2 weeks, 97% more luminous skin in 56 days, 90% clarified dark spots in 56 days, 85% reduced wrinkles and expression lines after 28 days of treatment.
Advanced Nácar and the Lightening Line have the greatest depigmenting and anti-aging power for your skin, achieving immediate effective results.
Do you need any more reasons to enjoy an ADVANCED NÁCAR session and feel the benefits of Lightening Line in your skin? Try it and discover its effects today.
*All results from this treatment are clinically tested and subject to a satisfaction test.